Future Gifts
Will/Trust
Gifts to KPBS in a will or trust can be drafted as: "My executor/trustee shall distribute X to the SDSU Research Foundation for KPBS (EIN 95-6042721)."
The X can be:
a percentage of your estate/trust;
a specific dollar amount;
specific assets; or
a combination of the above.
Contact Us
Retirement Assets
Donating part or all of your unused retirement assets, such as your IRA, 401(k), 403(b), pension, or other tax-deferred plan, is an excellent way to help KPBS.
Benefits
Avoid potential estate tax on retirement assets
Your heirs would avoid income tax on any retirement assets funded on a pre-tax basis
Receive potential estate tax savings from an estate tax deduction
How to make a gift of retirement assets
To leave your retirement assets to KPBS, you will need to complete a beneficiary designation form provided by your retirement plan custodian. You can write KPBS as: SDSU Research Foundation for KPBS (EIN 95-6042721)
If you designate KPBS as beneficiary, we will benefit from the full value of your gift because your IRA assets will not be taxed at your death. Your estate will benefit from an estate tax charitable deduction for the gift.
More on gifts of retirement assets
Did you know that 60% to 70% of your retirement assets may be taxed if you leave them to your heirs at your death? Another option is to leave your heirs assets that receive a step up in basis, such as real estate and stock, and give the retirement assets to KPBS. As a charity, we are not taxed upon receiving an IRA or other retirement plan assets.
Contact Us
Beneficiary Designations
A beneficiary designation gift is a simple and affordable way to make a gift to support KPBS. Retirement assets, bank and financial accounts, donor advised funds, and life insurance policies all have beneficiary designations.
Benefits
Support the causes that you care about
Continue to use your account as long as you need to
Simplify your planning and avoid expensive legal fees
Reduce the burden of taxes on your family
Receive an estate tax charitable deduction
How to designate a beneficiary
Contact the person who helps you with your account or insurance policy, such as your broker, banker or insurance agent.
Ask them to send you a new beneficiary designation form.
Write KPBS as "SDSU Foundation for KPBS (EIN 95-6042721)"
When you pass away, your account or insurance policy will be paid or transferred to KPBS, consistent with the beneficiary designation.
Important considerations for your future
If you are interested in making a gift but are also concerned about your future needs, keep in mind that beneficiary designation gifts are among the most flexible of all charitable gifts. Even after you complete the beneficiary designation form, you can take distributions or withdrawals from your retirement, investment, or bank account and continue to freely use your account. You can also change your mind at any time in the future for any reason, including if you have a loved one who needs your financial help.
Contact Us
Other Future Gifts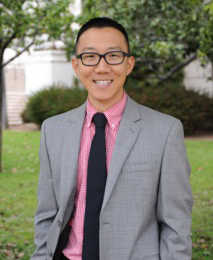 Contact Now
Common Gifts
Stocks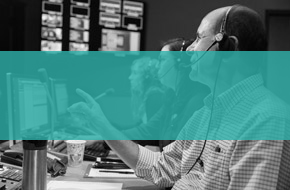 IRAs(QCDs)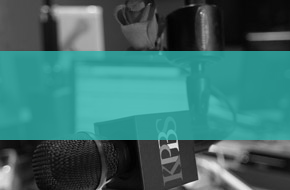 Beneficiary Designations